Some technical explanation
In the field of health, care and rehabilitation of the human body, there are several methods that use magnetic fields as therapy, however the definition of electromagnetic fields is very generic because it is simply a current (low voltage) that has contact with the human body.
The methods for the application of electromagnetic fields used in rehabilitation therapies are mainly five:
1. Direct current (dc) delivered through a percutaneous cathode and an anode in contact with the skin
2. Direct current (dc) supplied by a completely implanted system
3. Capacitive coupled electric field (CCEF) through conductive plates fixed to the skin.
4. Electromagnetic fields pulsed through externally applied coils that induce low voltage current … (eg CRT-  Therapy)
5. Combined electromagnetic fields (CMF) that use both dynamic and static magnetic fields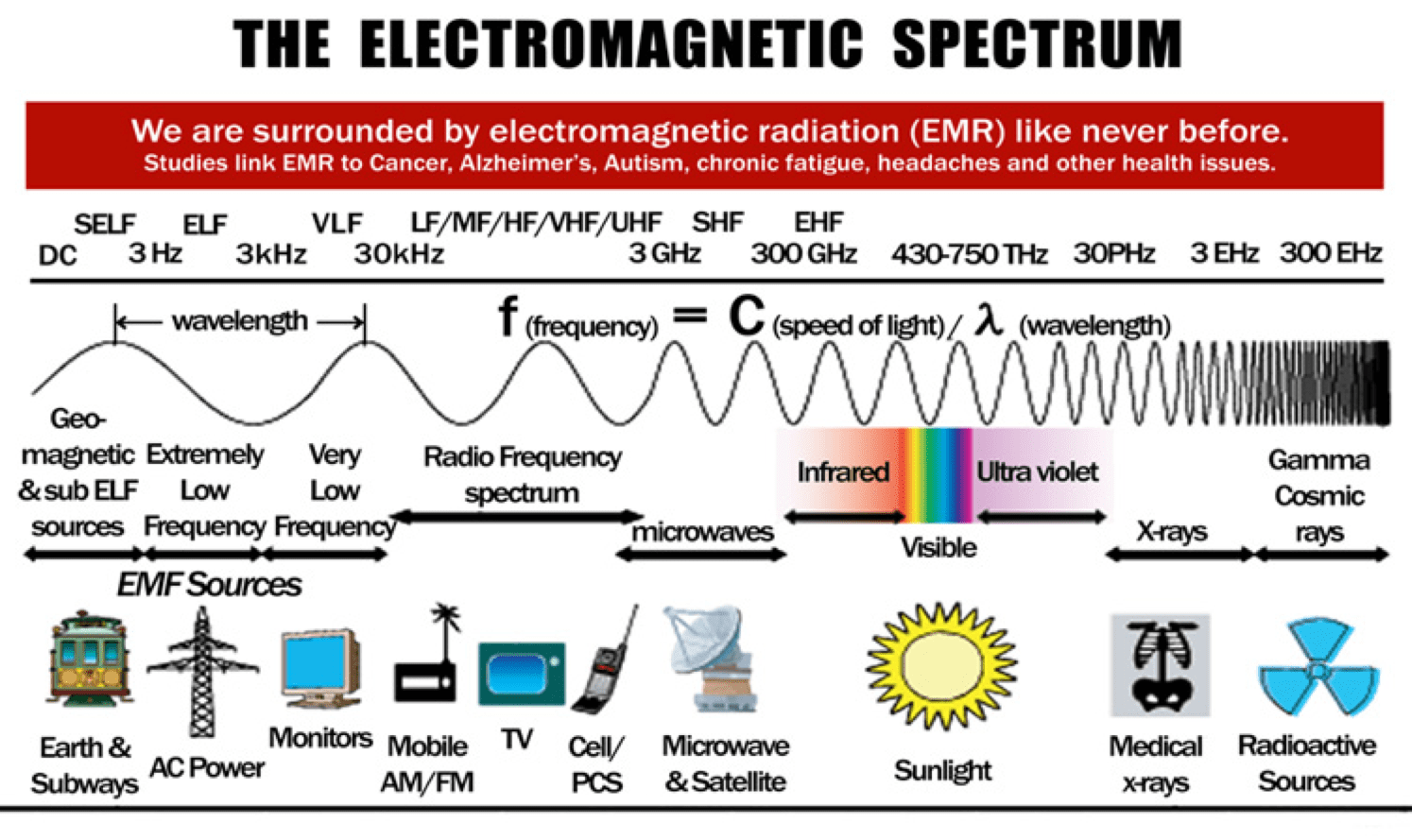 Pulsed electromagnetic fields
As we said, electromagnetic fields use frequencies, here we see some of them and where they are used.
CRT, What is different with other pulsed electromagnetic fields?
Unfortunately, to date there is no scientific study that compares the different PEMF therapies "(CEMP). Most devices use only 1 or at most 2 coils and work only with 1 change frequency
Science does not yet know what frequencies are and how they act on cells to regenerate tissues and organs.
To know the effects, we need clear information, double-blind scientific studies, diagnostic tests such as MOC and MRI.
The CRT system is the only one to collect information useful for scientific studies, (thanks to an online measurement and control).
CRT uses 2 working frequencies in parallel, with a specific task for the treatment and the tissue
Only CRT uses an online measurement and control system to manage and provide the doctor with information and treatment results.
CRT is available to make a comparison with other similar therapies for the purpose of carrying out scientific studies.
CRT is a non-invasive, cellular regeneration therapy of the musculoskeletal system. The musculoskeletal system consists of bones, muscles, cartilage, tendons, ligaments, joints and connective tissues that support and bind tissues and organs together. 
Equipped with flexible applicators (cots, portable devices, as required), CRT is integrated and controlled by a global reporting/benchmarking software.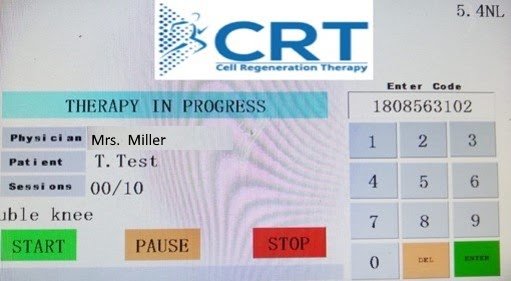 TREATMENTS
Depending on the tissue to be treated, bone, cartilage, muscle, etc., the complete treatment may last:
It is recommended to do the therapy for one hour a day, every consecutive day.
Services included
including other medical services
tips and questions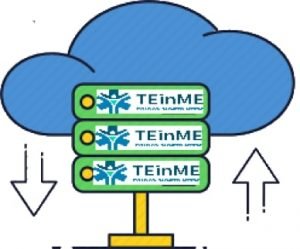 TEinME – Cloud solution
The cloud solution, thanks to the online measurement and control system, helps the doctor before, during and after the treatment procedure!
does Benchmarking on the different treatments, possible obstacles and contraindications

makes a proposal for treatments, frequencies and applicator
Cloud solution for Benchmarking
All CRT devices work online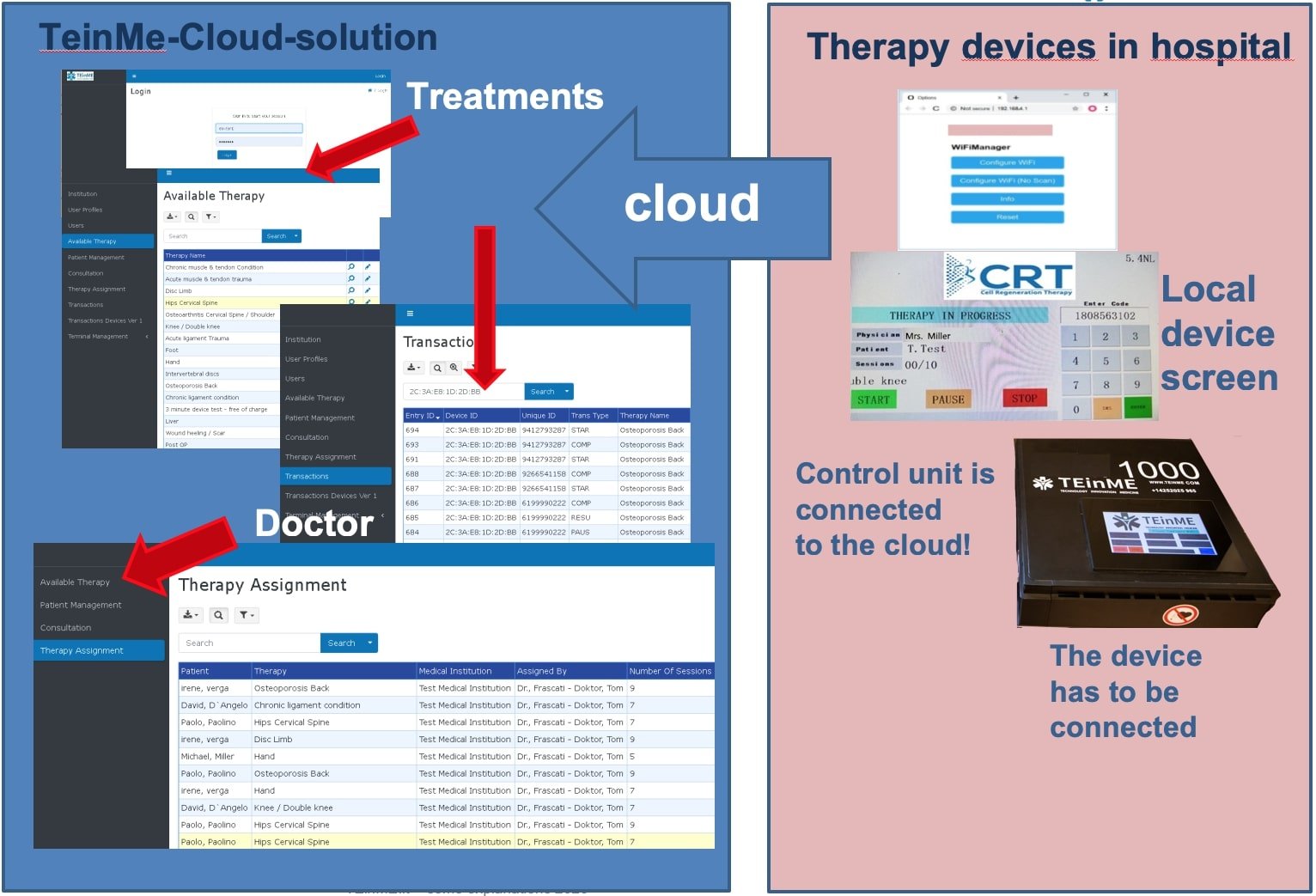 Through our software solutions, all the information about the devices used, the different treatments, the physical condition of a patient before and after the therapy and the results obtained over time (with the help of online questionnaires), are fully recorded and documented. Thanks to this set of news, the doctor has the possibility to monitor the processes, verify the successes or failures of a treatment, respecting privacy and with the utmost professionalism.
(CRT) PYRAMID
Osteoarthrosis is a fairly complex disease / pathology, and the causes and consequences can be multiple.
In this diagram, you can see the different causes and consequences of osteoarthritis (OA).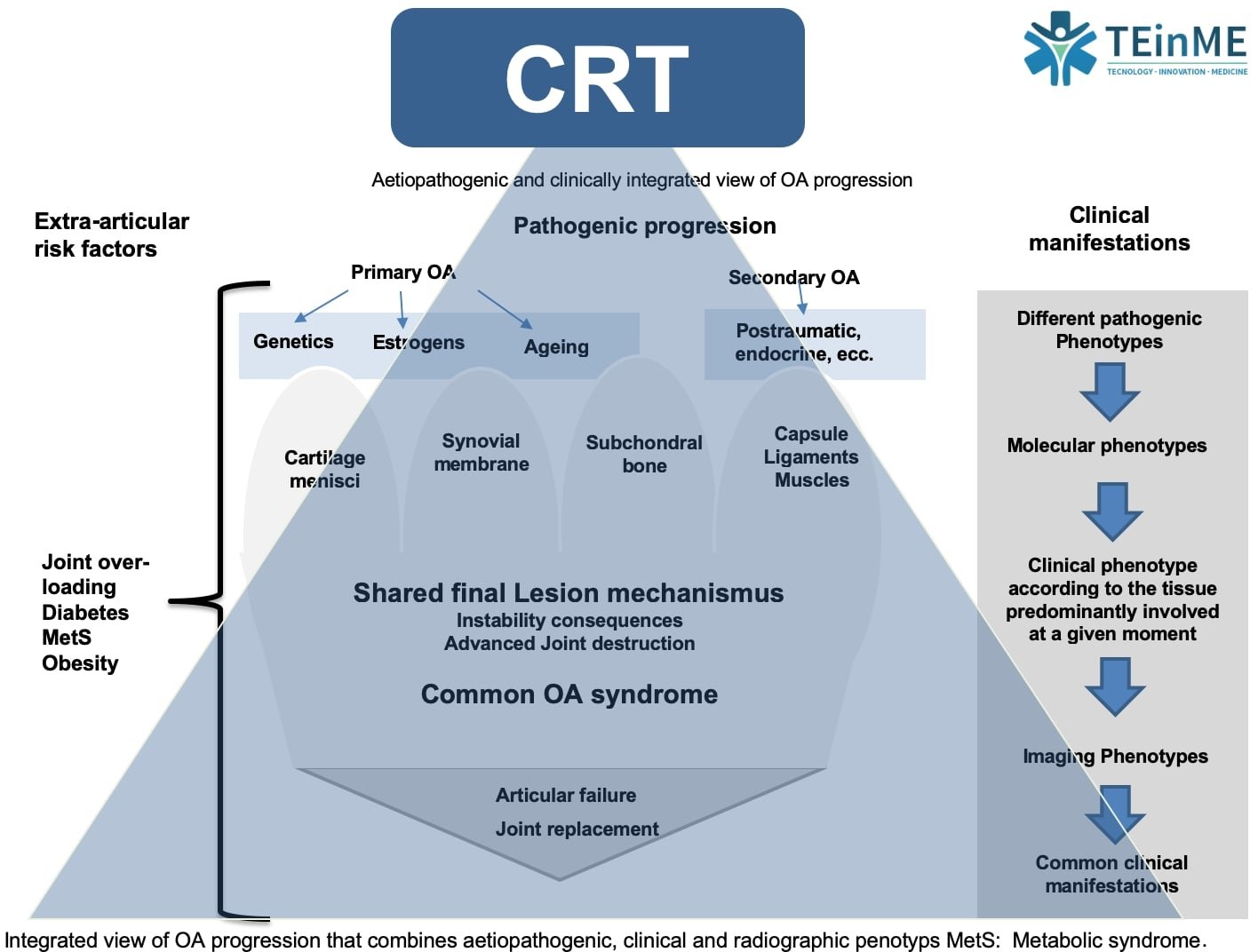 Thanks to the information recorded so far, we can say that CRT-Therapy has a positive result for both Osteoarthritis and Osteoporosis.
IMPORTANT: 
CRT Therapy is effective for both types of OA (Osteoarthritis without and with Osteoporosis) and has no side effects ! That's why CRT is a safe and effective treatment!
CONTRAINDICATIONS:
– Presence of pathologies characterized by benign and/or malignant cell proliferation present or developed in any body district
– Carriers of prostheses made of material other than Titanium
– Cardiac pacemaker carriers;
– Patients with joint pathologies of an infectious nature
– Pregnant patients;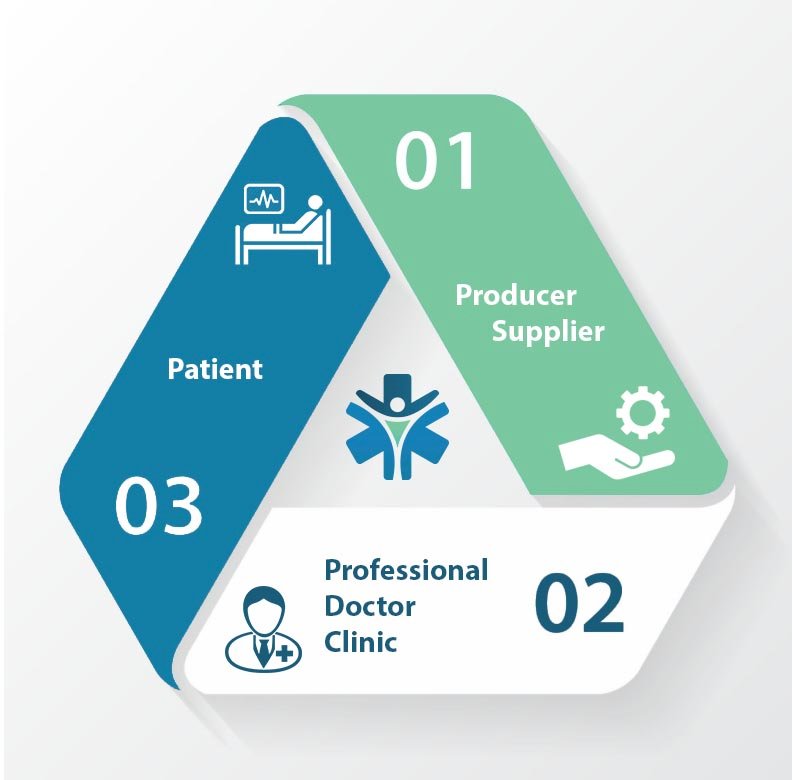 TEinME has an integral function between supplier/manufacturer, professional, doctor/clinic and patient. We want to optimize the doctor's service and treatment. Through studies and software we give the clinic/ doctor the ability to  manage better all the instruments/tools. 

TEinME provides treatment management software, questionnaires and reporting, and a benchmarking solution to assist the clinic and the doctor.
We support some innovative treatments To obtain transparent information about the treatment procedure, its success and what needs to be improved.
We organize conferences and support medical centers with CRT technology
Testimonials
We have collected several testimonies of patients who, after the therapy, have found the joy of returning to an active life, going back to their favourite sport or simply being able to do those little daily jobs that they could no longer do because of the pain.
Find your nearest TEinME center
To find out more, or make an appointment, contact a TEinME center